Due to some technical glitches last night, TPT has extended the Teacher Appreciation Sale until midnight tonight! Everything in my store remains at 20% off, and you can then take a bonus 10% off that at checkout with the code TPTXO.
I have several Mother's Day products available that you can pick up with this discount!
Try:
Mothers-Day-My-Mom-is-the-Best-Craftivity
Mothers-Day-Proverbs-What-Did-Your-Mother-Tell-You-PowerPoint
Mothers-Day-Gift-Flower-Pot-Craftivity-A-Mum-for-Mom
Mothers-Day-Verb-Poem
Mothers-Day-Activity-Pack
Mothers-Day-History-Fill-In
Mothers-Day-Coupon-Book-Easy-Printable-Gift
and your freebie this week is:
Cinquain-Poem-Writing-A-Holiday-Poem-Activity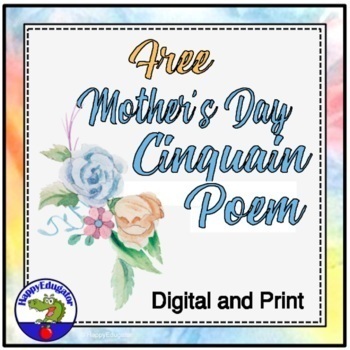 Enjoy the extended sale!
Deborah Hayes
aka HappyEdugator